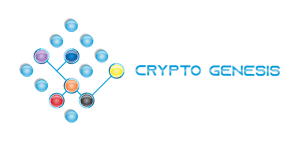 Turn your influencer marketing into a performance generator!
The influencer is now the brand storyteller, production house and publisher rolled into one, the trust, authenticity, and connection that they bring should not be underestimated.
Cryptogenesis combine an experienced team with the best technology available with a strong strategy to create on-demand branded content at scale. Now you can leverage your influencers effectively, creating a well-oiled performance marketing machine.
END-TO-END CAMPAIGNS WITH GUARANTEED RESULTS
We are a full-service influencer agency, handling everything from strategy to campaign execution and reporting. Our flexible, bespoke methodology delivers a high engagement rate against the 2% industry benchmark.
BACKED BY PERFORMANCE DATA
We thoroughly analyze the data of each influencer, their niche, their style and budget we find the better half that you needed for the success of your project. This information, being based on real data, takes the guesswork out of your campaigns, ensuring that your investment yields more.
STRATEGIES DRIVEN BY SENSES, EXPERIMENTAL IDEATION AND REALIZATION
Establishing market longevity means connecting with your target market on an emotional and psychological level. We work to develop positive partnerships and long-term consumer relationships.